Parish Update
Dear Faithful,
I hope and pray all is well with you and your families. These are odd days. I am anxious to hear how you are doing. Please don't hesitate to call, text, or email me to touch base (
570 350 1482
or
hteoc@ptd.net
).
Our parish continues to be closed. This is not easy. We will have no liturgical services this weekend, or for the Feast of the Annunciation on March 25th .... or services for the following weekend - March 28th & 29th. We will wait after that to hear what our Bishops and Civil Authorities have to say.
Though are doors are closed, our parish continues to be busy. Here are some things we are doing.
Though there is no Divine Liturgy on Sunday, the Church will be open. Feel free to stop by and light a candle and say your prayers.

I will send an email on Sunday with a link to a video of a brief sermon I will preach on the Sunday gospel.

On Tuesday at 6:00 pm I will lead a study group via an internet platform. More information will come soon about that.

Our monthly Saturday Community Breakfast is uncertain. I will be speaking to other church and community leaders to learn what the needs of our community might be and how we might help to meet those needs.
Here is a link to a podcast by Elissa Bjeletich called "Our Global Great Lent" . It's less than 5 minutes long and worth listening to.
Click here.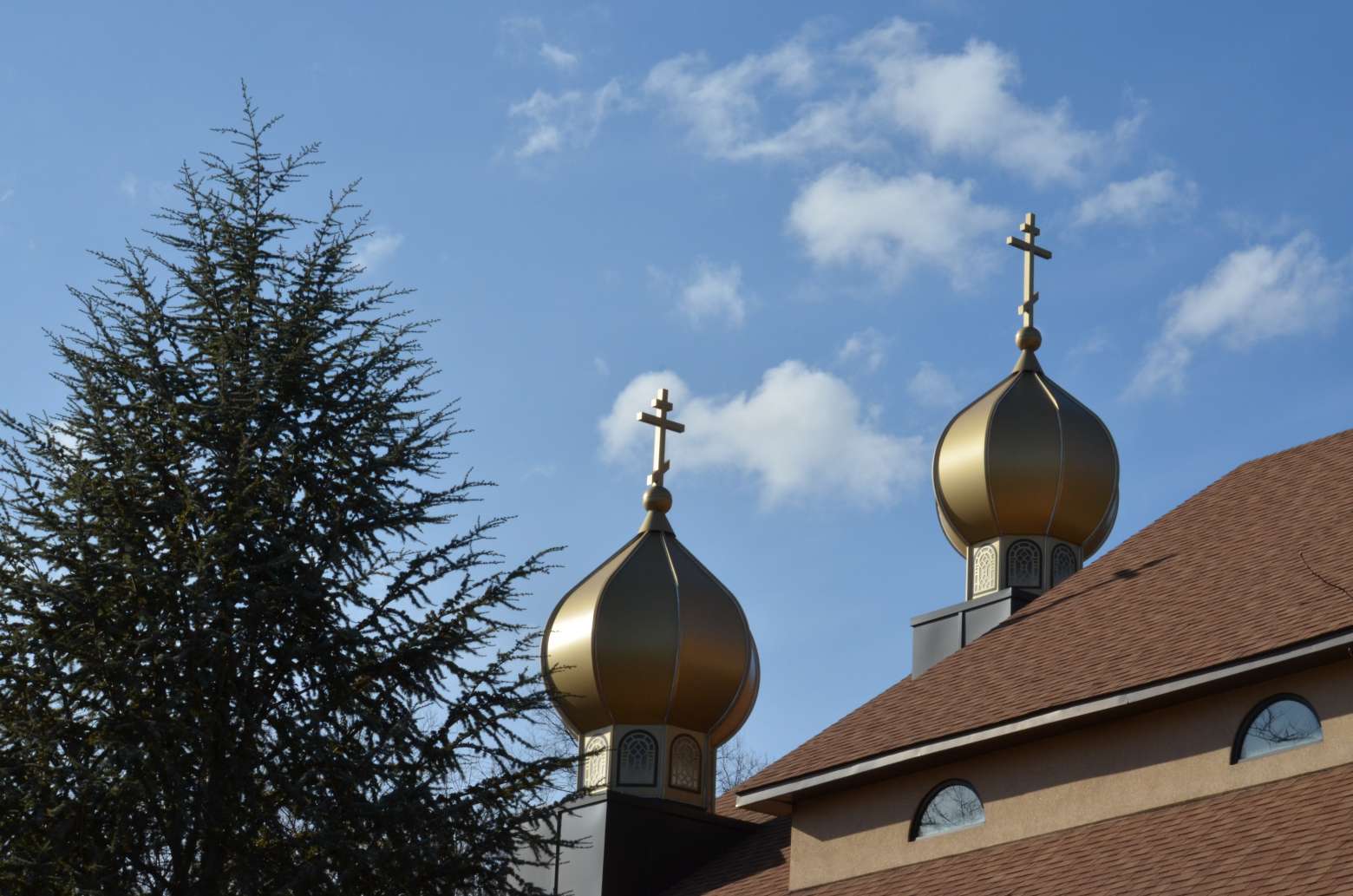 I know that supporting our parish is important to you. Our work supporting members of our parish and our community will not stop because of this public health challenge.
This is a friendly reminder. Holy Trinity uses Vanco eGiving, so you can continue to support our work. There are a number of ways you can use our eGiving to continue your financial giving. Our parish webpage -
click here
- has a Green Donate button in the upper right hand corner. That donate button will help you set up a one time or a recurring offering to our parish.
Also, our parish has free access to the GivePlus Mobile application. You can downlaod that app here for
iOS
and here for
Android.
Also,
here's a video
on instructions on how to give on GivePlus Mobile. In fact, I use this app to set-up my financial offerings to Holy Trinity.
Holy Trinity is a strong community. We will weather this together, even if we're not all in services together . I appreciate your giving, and we do important work with your generosity. As we alter the way we operate, please consider making a gift via eGiving.
May God bless us and our families as we continue along on our Lenten way. I very much look forward to seeing everyone back in Church as soon as possible.
In Christ,
Father Nicholas
AUG 9, Sun: Divine Liturgy Livestreaming & In-Person by Invitation Only 9:30 AM
AUG 14, Fri: Vespers for the Feast of Dormition 6:30 PM
AUG 15, Sat: Dormition of the Most Holy Theotokos Divine Liturgy 9:30 AM
see all events
Important Procedures to Follow At Our Parish
Read article
July 17th Update from Holy Trinity
Read article
Attendance Limited to 25 People!
Read article
Livestreaming Services on YouTube (see details)
Read article
Gail Mastroberte's Sister Susan and Fr. Paul Lazor
Read article
Being Proactive & Planning for the Future PDF by Archbishop Mark (posted in Calendars)
Read article
St. Thomas Sunday Typica PDF in Calendars
Read article
Holy Week & Pascha Services Live Streaming on YouTube
Read article
All Liturgical services at Holy Trinity are CANCELED until further notice per Directive of our Archdiocese. Please email the Church at hteoc@ptd.net or call 570.350.1482 if you have any pastoral needs, or to talk to Fr. Nicholas
Read article
His Beatitude Metropolitan Tikhon message to clergy, monastics and the faithful of the Orthodox Church in America
Read article
Parish Update
Read article
COVID-19 PRECAUTIONS
Read article
Fellowship Project Progress!
Read article
Fellowship Project
Read article
Holy Trinity Recent Facebook Posts